There is a plethora of evidence that links the academic and professional attainment of URM students to the availability of URM mentors (8, 9). URM mentors have often shared similar challenges and life experiences as their mentees and thus empathy comes more easily and advice may be perceived as more meaningful and relevant because of their shared backgrounds and similarities. Several lines of research indicate that minority students prefer minority mentors (10, 11, 12). URM mentors are also important in the socialization of URM students to academic life. Because of historical exclusion of minority students in higher education, they often lack the cultural capital to navigate the educational system successfully when compared to their majority counterparts (13).
Against this backdrop, the Center of Educating Future Faculty (CEFF) initiated a peer-mentoring program in the Spring 2018 semester to develop and enhance mentoring skills in doctoral students interested in pursuing an academic career. Funding was secured the University's CIRTL AGEP project.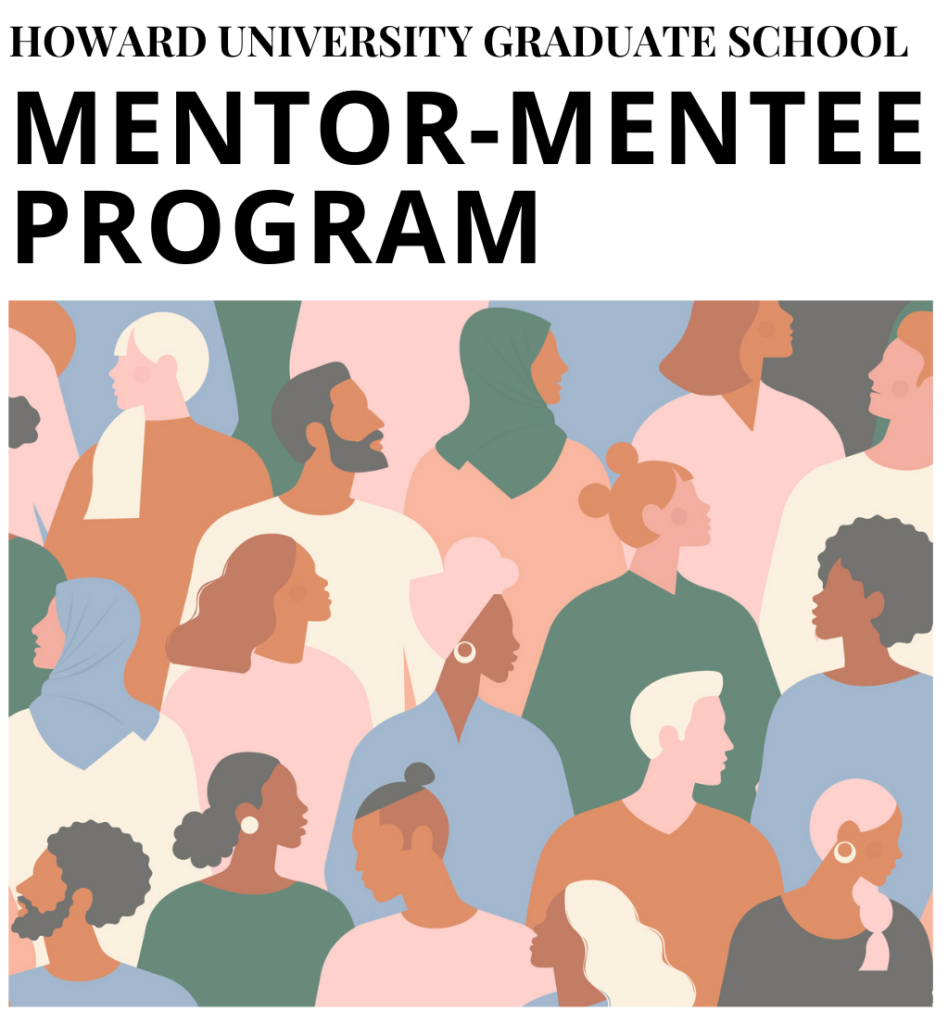 The program thus far is designed to meet the following goals:
Develop and refine the mentoring skills of STEM Dissertators interested in an academic career.
Identify areas of need that PhD STEM students have at the University.Identify potential barriers that PhD STEM students experience at the University.
Incorporate peer mentoring support to students in those areas for successful navigation through the program.
Improve early-level PhD students' self-perceptions, skills, attitudes, and behaviors associated with retention in STEM programs.
Build PhD student capacity as mentors to support their peers.
The structure of the program is such that 5 advanced-level PhD STEM students (Dissertators) at Howard University were assigned to first- and/or second-year PhD students in STEM. Mentors and mentees were selected through outreach to STEM graduate departments across the university. Mentors and mentees are required to meet at least three times during a semester, utilizing either of three modes of meeting, i.e., in-person, phone, or online. Prior to meeting with mentees, mentors are required to complete a self-paced peer online mentoring in STEM training program. For their participation, mentors were compensated with $520 for the semester. Mentors are then required to attend 3-week check-in group meeting with the program staff to report on their meetings with their mentors. The program utilizes an autonomous approach to the mentor-mentee relationship that allows for support to be tailored to the specific needs of each mentee.
To learn more about this program contact: Dr. Kamla Deonauth (kdeonauth@howard.edu)